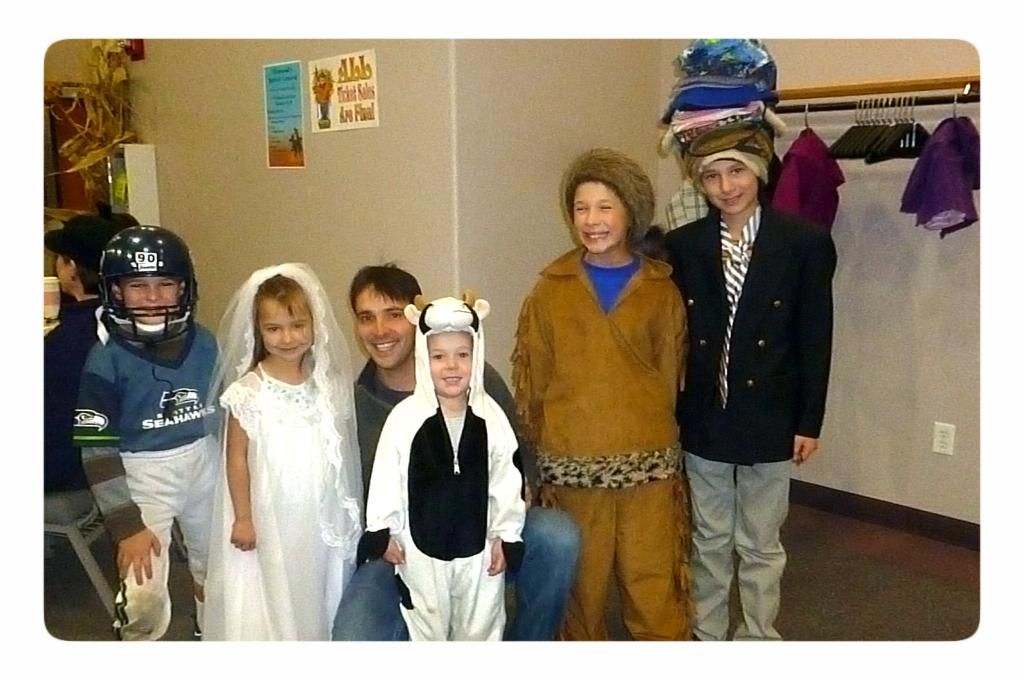 I read something written in passing. The author was making a completely different point, but something on the way struck me. She said she loved ten year-olds; the way they act, think, look at life.
Ever since then I've been thinking of my children with that vocabulary: the three year-old, the eleven year-old, etc...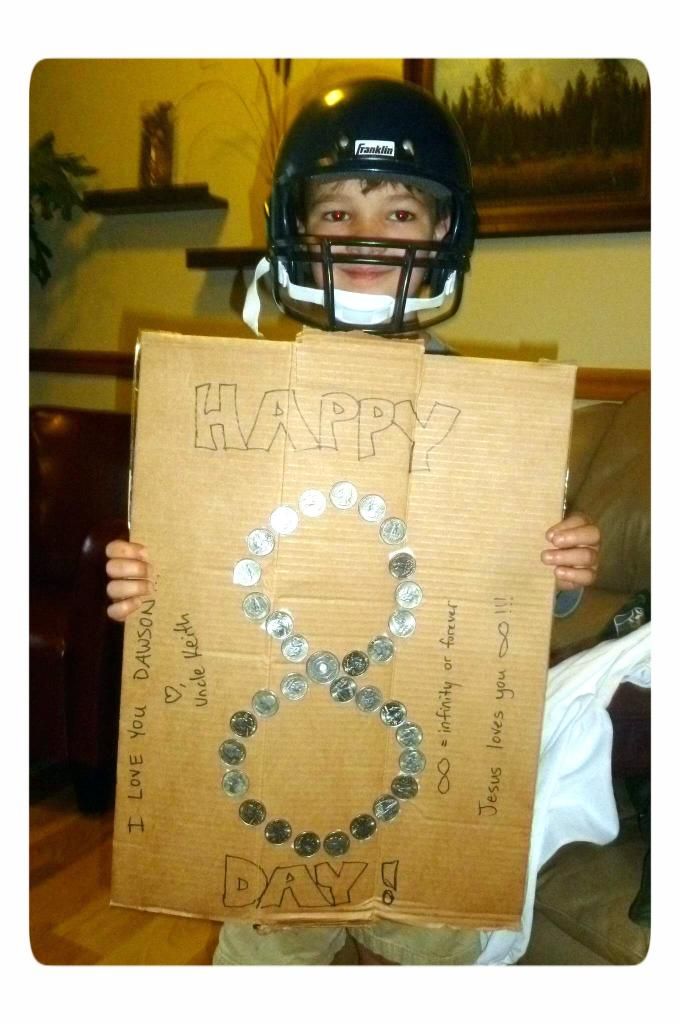 I remember to enjoy their stages that way. I stop to appreciate what's going on inside them. I consider that a stage means it will be over, often sooner than later, so I better enjoy. Now.
I thought I'd record a little of their current stages, starting with my just-turned-eight year old.
Dawson is in second grade, is learning to play the violin and piano, mostly wears his Seahawks football uniform, loves building things, making things out of recyclables, finding out what makes people tick, and ticking them.
He's a great table setter and compost dumper. He loves all things new. If it's new, he's there to figure it out and use it until something newer comes along. You can often find he and Raleigh together, though he loves all his siblings.
He thinks for himself and has a soft heart toward God. I am deeply humbled and regularly flummoxed through the gift of being his mom.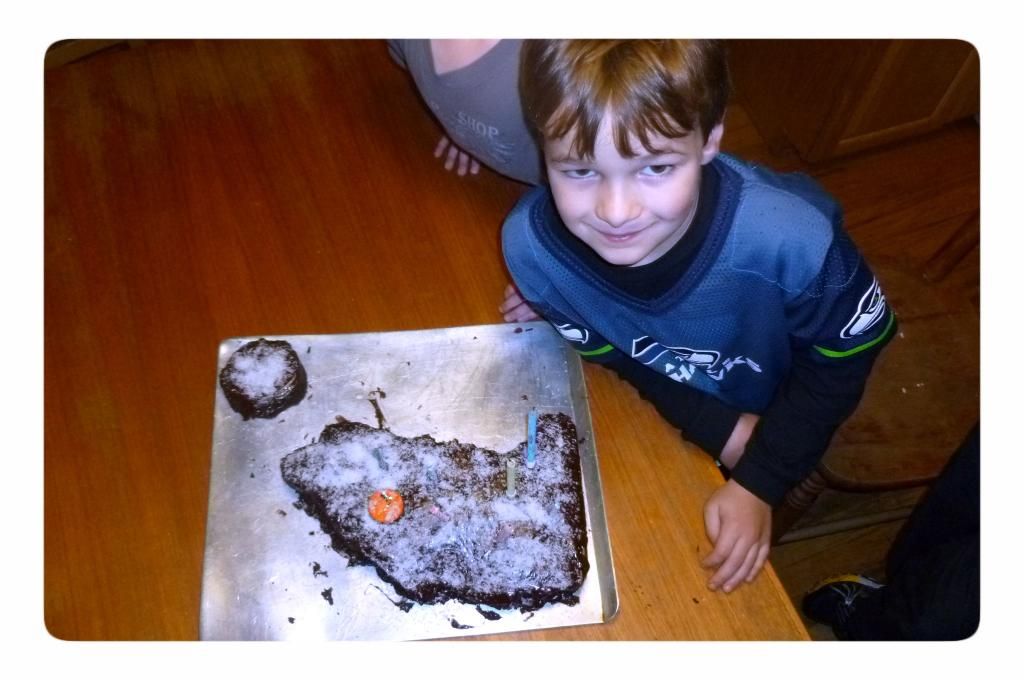 Turn your head sideways and you can see a wolf howling at the moon, maybe???
I include a poem from his Pugga (Grandpa):
These days the trees release their leaves,
Then, standing bare and stark,
They prophecy of winter sky
And ice upon their bark.
But while the air is warm and fair
Let's laugh at winter's fear.
Let's jump and dash and twist and smash
In Seahawks football gear.