Opening the mail I retrieve two letters with hand-written addresses on the outside. These I save till last, sorting through the rest, recyle bin, bills.
On the bottom these two receive my rapt attention.
One is an invitation to a going away party for a couple moving to spend this final season of life with their children and grandchildren. The other is a letter from
dear friends following a call of God
to tell children about Jesus in Peru.
I hang the invitation next to another near my calendar. They're on the same day...this going away party and a baby shower. I've only just taken the bridal shower invitation down.
A few days ago I stood in front of many lovely ladies gathered to study the Bible together. They graciously listened to me bumble around, groping for words about God's Truth, God's Ways, God's Heart.
I look at them, so beautiful. Many suffering deeply. Cancer. Lost relationships with children. Financial struggles. Widowed.
Others basking in the joy of their lives. Children. Grandchildren. Special vacations. New Opportunities. Dreams of tomorrow.
Oh, the changes. The different places we go in life. Some at the beginning, some at the end, and many in the middle. And each place, if surrendered to God, is good, right, a yes.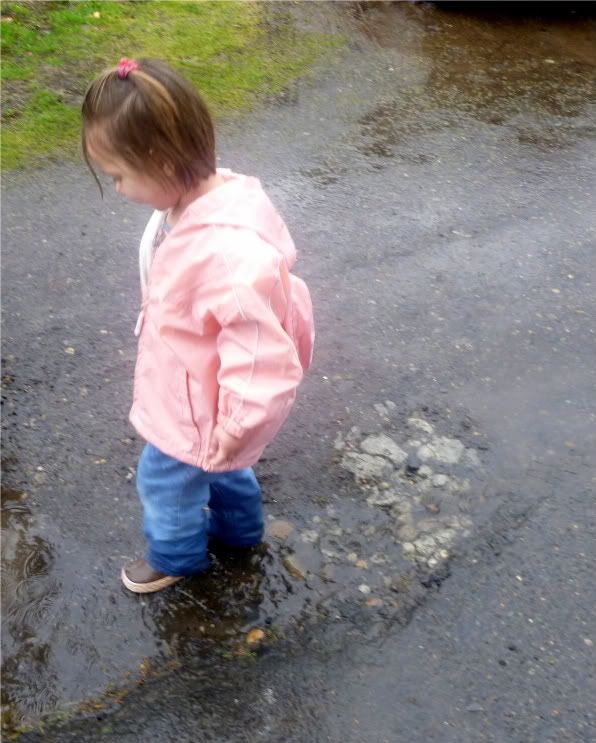 This life's a stream. Quickly moving in some places, deep pools in others, dangerous rapids and cataracts impassable but for God.
But God.
He's there in each life. Each moment. And in mine, too. Knowing this makes the future not so scary. For this stream has an ending, and I know God's end is only just the beginning of real life forever.
Since we are receiving a kingdom that cannot be destroyed, let us be thankful and please God by worshiping him with holy fear and awe.
A gull stands still against the gray sky on a telephone pole outside my kitchen window. The dishwasher soap is running low again.
This is my season. How long it will last I cannot know.
But God.
text: Hebrews 12.28 New Living
belt courtesy of big brother Dawsy