There's talk of a dust storm. I haven't seen much dust, but I can feel the wind a'blowin. My hands are clenched to the steering wheel, shoulders tense.
I'm fighting a natural force that, if it had its' way, would send us--the van, the five children, and me-- plummeting into the choppy river below.
The term "fierce sidewinds" takes on experiential meaning. I've got to stay in my section of the freeway. In front of me a semi plastered with a picture of french fries and a big yellow M swerves off to the right, corrects. He's fighting, too.
The outside weather is a picture of my soul's present condition. I'm leaving the farm, going back to my home, my husband, my life. Yet I'm all confused.
Where is my home? I've been sitting, eating breakfast in the same room I ate breakfast in until I left for college. Sleeping in the same bedroom. Spending time with many of the same people.
Kissing my Grandpa on the cheek who's just down the road in the yellow house. Swimming in the same pool. My cousin even called me on the same phone, just like hundreds of times when we were kids.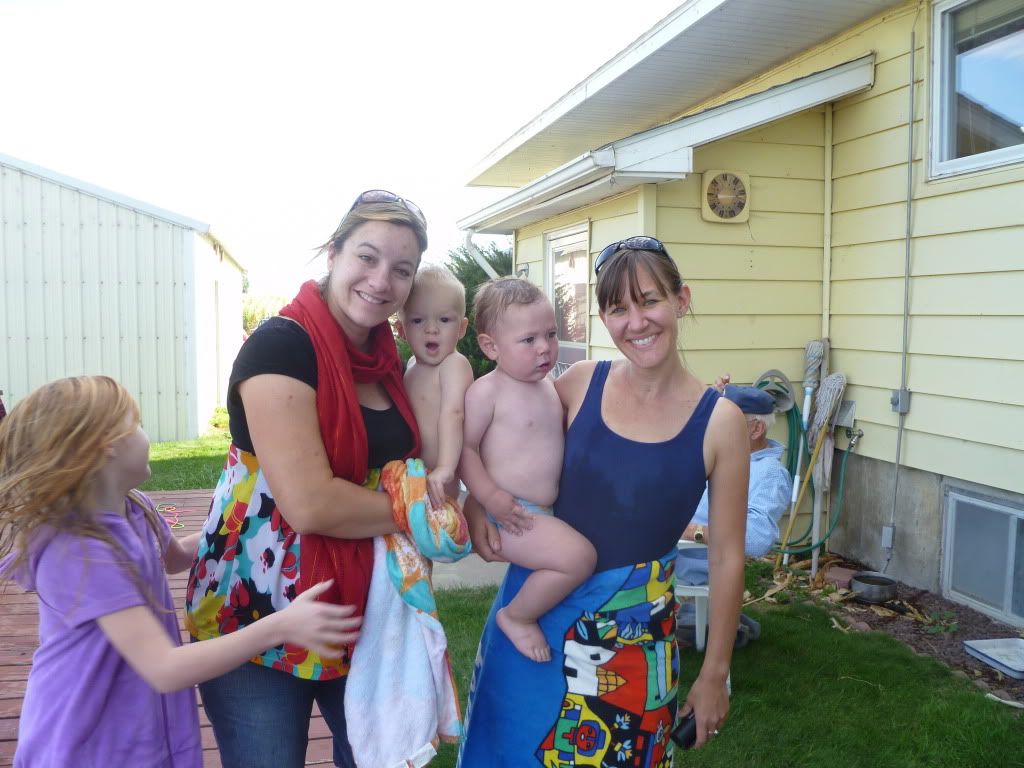 My dad stands in the kitchen canning peaches with me, the steam from the canner reminding him of washing milk jars with his Gammy on the old dairy. He tells me stories of his childhood there.
And now I'm leaving, going home. Where's home? I feel like I'm betraying my real home with this struggle.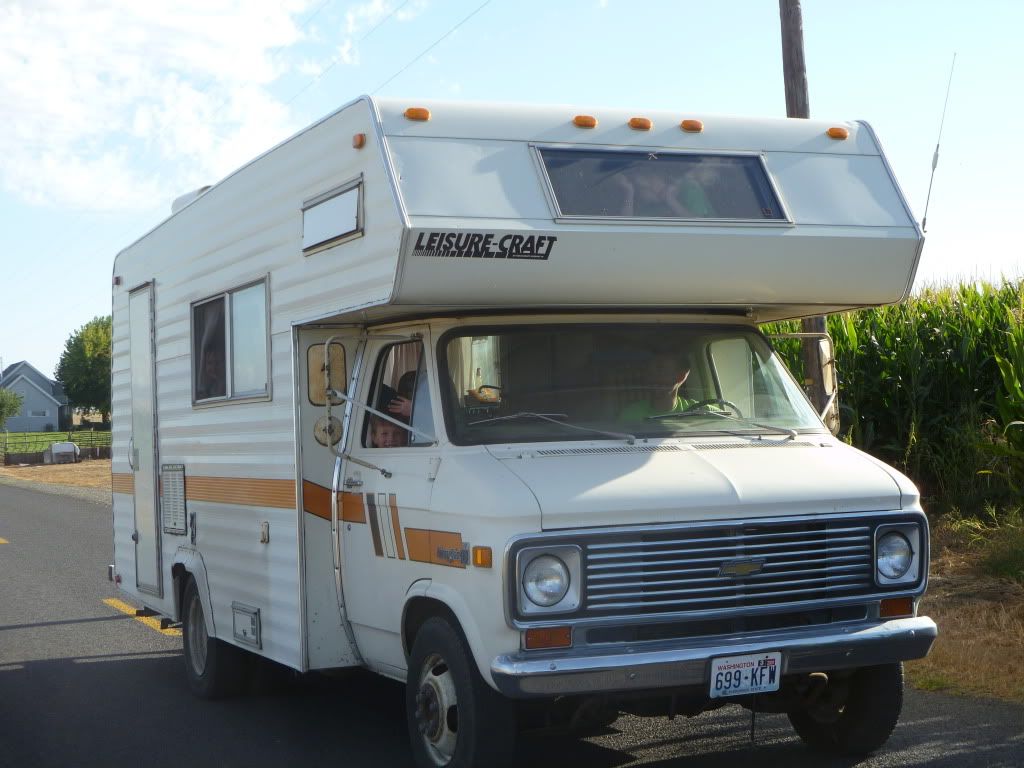 But I press on, against the wind. The children ask, when we stop for gas, can we turn around and go back to the farm?
I stay my course, though my heart is asking the same question.
We get closer, the wind lessens, and I gear up for arrival, unpacking, settling in. I bark orders, the van unloaded, bags put away, and we resume life here. Inside I still ache, torn, struggling against the winds of change.
I make soup for dinner and my husband joins us. Before we pray and start to eat he stops.
"Look around, children, how we're all here at the table. It won't always be this way."
Oh, dear husband, how I know. I've seen it just today. This morning eating with my parents and brother, and this evening sharing a meal with my own family around a different table.
Life changes. Home changes.
Now I see my course clearly. The destination I set my sights on is not here. It is not a dwelling place of this earth at all. It's the home already being prepared up in heaven.
And while I wait to live there, I content myself here in this little home. It will change as the years grow us older. But I do desire to set my heart on pilgrimage. To make this home a place of springs for all those God brings this way....and embrace whatever home He gives me.
My gratitude list continues....
#121-140
*Safety in travels
*Friends who help me in my weaknesses (organizing the basement)
*Toothbrushes
*Timmy-sounds
*A moment of weakness
*Children spending time with grandparents, aunts, uncles
*Good words for the start of the school year
http://www.glenwoodcc.org/
go to sermon audio for Sun., Sept. 5th
*Naps
*The right words when I needed them most
*Fresh tomatoes
*Peach milkshakes for dessert
*Absolute need for the Savior
*A new adventure, anticipation of what God wants to do...
*Rocks, the diversity, the beauty, even the abundance in my home
*Children who delight in nature
*Noelle asking Grandma while reading a story with a beautiful picture of a girl picking raspberries, "How can I get in that picture?"
*Dawsy announcing with gusto when picking blackberries today, "These berries are God's fruit!"
*Prayer time
*Cool nights, warm days