Every time I pass our compost bin I think of this verse:
He has sent me...[Jesus]
to bestow on them a crown of
beauty
instead of ashes,
the oil of gladness
instead of mourning
and a garment of praise
instead of despair.
They will be called oaks of
righteousness,
a planting of the LORD
for the display of his
splendor.
Isaiah 61.1-3
The vines came from last years' old pumpkins or squash...
we're still waiting to find out which.
They sat all the winter and sprung to life among the food
scraps, egg shells, grasses and leaves.
It's a smelly place. A lot like my own soul.
But eighteen years ago I asked this God to change me.
To plant Himself within me.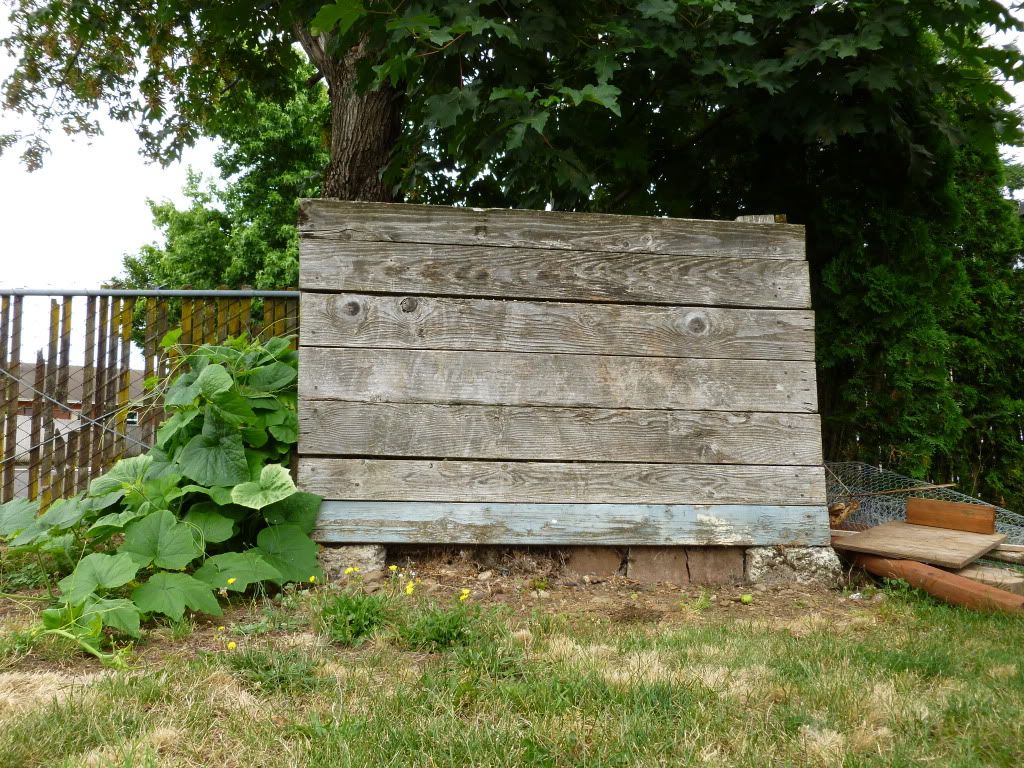 His seed growing in me and giving life, beauty, fruit...
for the display of His splendor.
And He always keeps His promises. He will accomplish
what He's set out to do.
And you, too, if you've asked Him to change you.
I dare you....Go back and read the above passage with
your name in place of "they" and "them."