She asked him again last night as he was unwrapping his gifts,
"How old are you now, Dawson?' (not that we haven't been talking about it for days and I told him many times if he really did turn six he would get six spanks and I know she heard).
And he replied so nonchalantly I nearly broke down sobbing right there amongst the wrappings. "I'm six." And he is. Already lost three teeth, two naturally and the other by his brother's bike handlebar.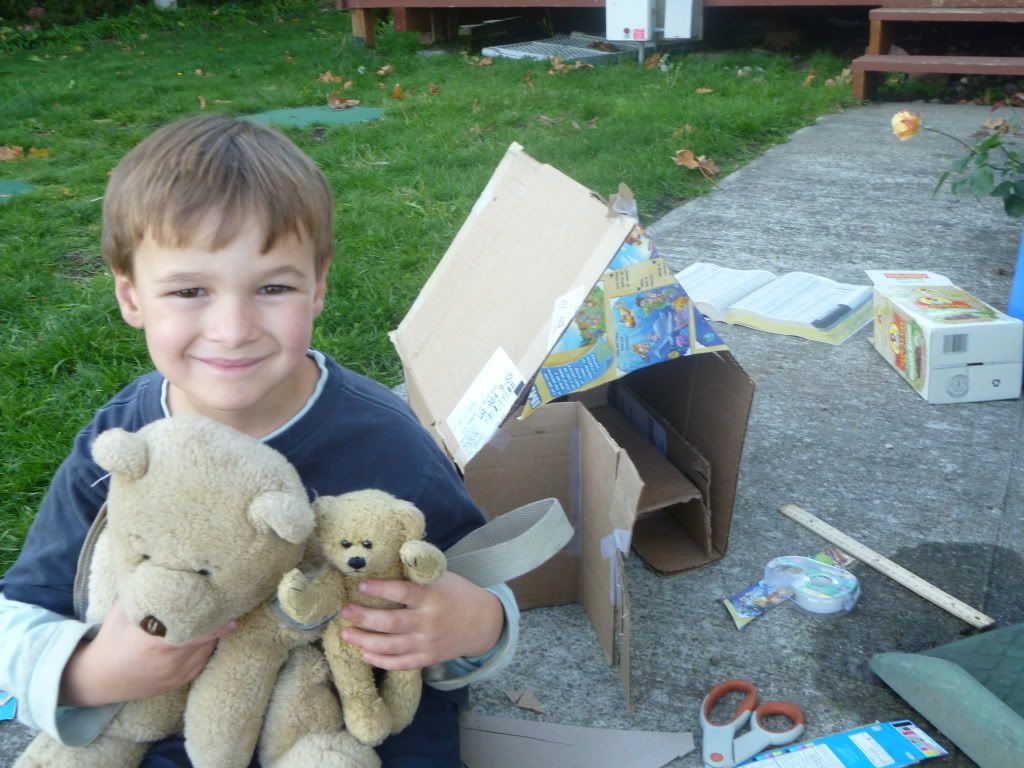 And he's just so big...I can still feel the anticipation of going to the hospital to get induced 'cause he kept moving around and we wanted to get going while he was down. The relief when the labor didn't last as long as I thought it might. The kind doctor, good husband, dear friend Margret all with me. Now this, just simply, "I'm six."
And he's been a challenging delight.
Creative, joyful, playful, determined. And always with a little gleam in the eye in which you know you better watch your back. Or side. Or front. Who knows what will happen next.
The verse for him this year is
"Is there anything too hard for Jehovah?"
I do pray he will trust those words and his life will display in many ways that nothing is impossible for those who believe on Jehovah.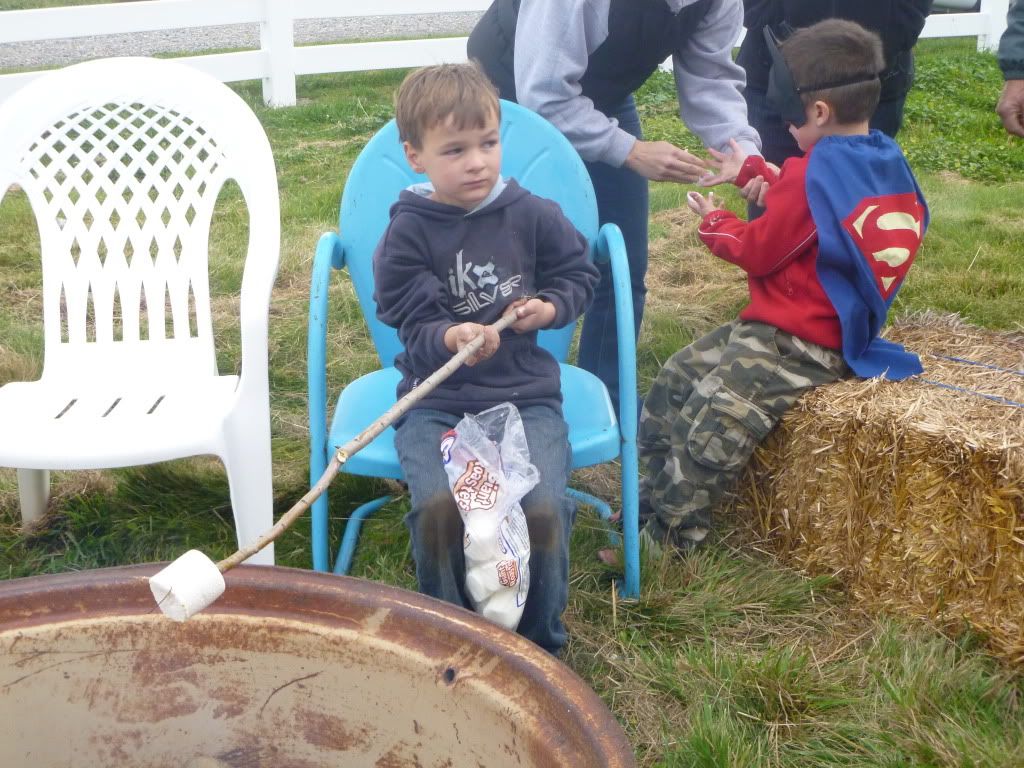 My dad writes poems for the children on their birthdays, and I thought I'd post Dawsy's here in cyberspace in case I lose it on paper. It captures the six year-old well.
The days are warm, the sun is bright.
Queer creatures celebrate at night.
They sing and dance and make up song,
Some will be short, some will be long;
and Dawson understands them.