I am so nervous about writing this post! It all goes back to when I was a kid in school.
In my mind is an image of Mrs. Lye in 4th grade, Mrs. Hall in middle school, and Mr. Canode in high school giving us silent reading assignments. Brandon A. and I were always the first ones finished. (I'm sorry, fellow Burbankians, class of '95, if you do not remember it that way, memory is faulty and besides, you were probably still reading and didn't realize I was done).
Because of this memory, for a long time I thought I was a fast reader. Then God gave me some great friends who happen to be very fast and voracious readers. That's when I realized it was all relative, and just because I was fast in a class of 20 people didn't really mean I was fast. This is indeed the bane of small schools; a hot-shot-reader in a class of 50 means nothing in the real world.
Now that I have totally exposed myself, hopefully they (and you, because many of you are they) will still claim me as friend.
My goal in 2014 was to read 24 books, two a month. (Great math skills.) I ended up reading 20.
Here's a recap of the fiction and some snippets of my life surrounding them:
1.
Life of Pi
by Yann Martel
This library book sat around for a couple months before I got to it. It was a very entertaining read, very enjoyable. I loved learning about zoos and how a teenage boy might survive in a boat on the open sea with a tiger for months (I think it was months.) His religious experiences were intriguing, helping me understand postmodern thinking a little more. Postmodern thinking is very hard for me to understand.
I especially loved the writing style of Yann Martel. It was simple and profound all at once.
Simple and profound seem to often go together, though. However, I would not recommend the movie. It was a disappointment to the uniqueness of the book.
2.
Peace Like a River
by Leif Enger
A tall, regally beautiful friend sent this to me. She is one of my book friends who will be appalled to learn about how little I read, but I love every recommendation she sends me.
Sometimes, like in this case, she sends me the actual book, accompanied by little treats from far off places like Trader Joe's. I am not hinting she should do this again, just giving credit where credit is due.
Tea from a different friend
I took this with me when I met my dear, dear, beautiful, and funny friend at a mom's conference in Denver last January. I was so happy to get out of frigid North Dakota. You don't even know.
You can't even know unless you come live your first winter here and feel the air and miss the green and friends and such.
Waiting at the airport in the wee early hours of the morning for a delayed flight, I counted 5 women and 65 men. The young ex-soldier sitting next to me from Tennessee worked in the oilfield here for over a year consoled me with a tidbit that's stuck with me. He said Williston's pretty nice... "much better than Afghanistan. At least here you don't worry so much about terrorists." I was encouraged.
I loved the mountainous horizon in Colorado, the warmer air I could walk outside comfortably in, the company of a friend who knew me; these were great gifts. Great. Gifts.
Dear, beautiful, fun friend spent the weekend with me, raging fever and all. So she slept while I read by the hotel window. It was enough. I prayed for her flushed face and read
Peace Like a River
. When she saw what I was reading of course she nodded and said, "Oh, that is a good book." Of course.
On to the book. My friend chose it, I realized, because much of it is set in the North Dakota Badlands. Little did she know, though, that I come from a household that loves cowboy poetry.
Well, at least my dad loves Robert Service.
A ledge in the Badlands
Not only did I love this book for the descriptions of the hunting, the ridiculous cold, and the beauty of a ruggedly remote and unforgiving landscape, but for the beautiful words and pictures of a dad's faith.
It reminded me of my dad, who loves cowboy poetry, poetry in general, and the Bible. It reminded me of Atticus in
To Kill a Mockingbird.
It's a worthy subject to create in words a character of what a true, good man can look like.
Peace Like a River
is a book that makes me love ideas, words, people, and good dads specifically. It calls me to ponder the complexity of life.
An exerpt of Enger's excellent writing:
"
I woke inside a strange calm recognizable as defeat. Light entered the house pink and orange. I straggled outside, leaned against the house and squinted at the backlit hills. The light was expiring; already it was like looking into deep tea-colored water. I didn't, in fact, see Davy. But somewhere on the side of the darkening hill a horse lifted its voice to neigh. The sound had the clear distance of history."
My parents had come to help with the family while I was away in Colorado. I asked my dad, who unbeknownst to us, was just beginning a health battle that would last many months if he'd read it. My mom said she'd read it for a book club but never thought of sharing it with Dad. What?
During his time of more-rest-than-usual (which is normal rest for most of us), he read this. I can imagine him sitting by his fire last winter smiling at Swede's cowboy poetry. Did I mention my dad's performed Robert Service's epic poem
The Cremation of Sam Mcgee
? He also does an amazing dinosaur impersonation in which, after watching him you think, "how could he know? And how could I know he knows?" He just does. I just do.
The last thing I will say about this book is that my friend from Oregon read it with me. She has very insightful questions, things that are so obvious I don't even think of them (I take after my mom). As Madeleine L'Engle wrote, "
...the obvious needs to be said. Sometimes the obvious is so obscured by brilliant analysis that it gets lost." -A Circle of Quiet
One of her texts to me on the book was asking about the existence of veins of burning lignite in the badlands. The setting is bitter cold, yet there are open fissures of inner earthen heat in the badlands. I did some research. We've hiked the badlands and seen old ones that no longer burn. On a trip to the Black Hills, I want to take a side excursion to see one still burning.
Badlands
Another question she asked was why the Badlands are named so. Once again, I never wondered about that. Apparently it's not because they housed many a bad person, but because one can go for very long distances without a drop of water available. I found this out first person this summer when we took some dear, visiting friends for a tour. The little hiking trail we wanted was closed due to the heat. Too many people dehydrated for the rangers to deal with.
Here are some pictures of our friends who came to visit us this summer in the Badlands:
And some other friends:
3.
North and South
by Elizabeth Gaskell
North and South
is about a young woman named Margaret who leaves the beautiful setting of Hampshire and her father's country parish in the south of England to go live in the northern, industrial, cotton mills city of Milton in the north. (Thus the title).
She has always cared for the poor, but becomes even more aware and passionate about helping the suffering of Milton, even while dealing with her own sorrows and losses.
The story inspired me, challenged me, called to me to use my time, placement in this world and in history, to pursue God hard, service to others, and not to lose sight of beauty. A good read.
4.
Redeeming Love
by Francine Rivers
In theory, I avoid Christian fiction. But our Women's Bible Study group decided to read this and meet during the summer to discuss the ideas, so I read it, well mostly. It is long and I had a deadline, so I skimmed some of it.
I cannot tell you well what lovely ladies they are. We met in a little room at our brand spanking new
recreation center
here in Williston.
I will also tell you that I've never owned a membership to a gym before but I've also never seen a facility like this before. And I've been to 18 states and at least 5 countries. Which isn't a ton, but now you realize I've not been hiding in a desert either.
So our family goes often. It is a great, great place and Williston is a great, great place for it. I am so thankful.
Our discussion on the book was very insightful because each one of the women are extremely intelligent and thoughtful. The subject matter of rape, harlotry, dehumanization, and God's grace reaching in to bring healing, hope, and dignity were challenging and encouraging. It is good to regularly engage God's gifts of redemption and love.
5.
The Poet's Homecoming by George MacDonald
In that last review I should have said "I avoid Christian fiction except George MacDonald." I have loved his words since high school. I can read a book of his every year, and most years I have.
This one I found on a shelf at our friends home when we visited them in the Black Hills in June.
There were three George MacDonald books and they graciously lent me this one. Our friend said these were reading assignments for a counseling class he'd taken.
South Dakota friends
The basic story line to this little work is of a young man, a farmer's son and a wordsmith at heart, who goes off to the city to make a name for himself. He does just that but it is through this fame he finds out what a true friend is, what a true writer is, and who he really wants to be.
An excerpt:
Molly was on of the wise women of this world--and thus thoughts grew for her first out of things, and not things out of thoughts. God's things come out of his thoughts, our realities are God's thoughts made manifest in things, and out of them our thoughts must come. Then the things that come out of our thoughts will be real. Neither our own fancies nor the judgements of the world must be the ground of our theories or behavior....life is to be lived, not by helpless assent or aimless drifting, but by active cooperation with the Life that has said "Live." To her everything was part of a whole, which, with its parts, she was learning to know. She was finding out secrets of life by obedience to what she already knew. There is nothing like obedience, that is, duty done--for developing even the common intellect. Those who obey are soon wiser than all their lessons, while from those who do not obey, even what knowledge they started with will be taken away.
6.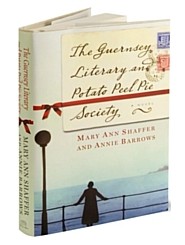 A WWII novel, set in London and the channel island of Guernsey, this was a re-read. The second time through was even better than the first. Filled with frivolous, delectable letters in which the reader comes to know and become endeared to the main character, Juliet Ashton, and many of the other characters as well. But under all the lighthearted words are depth, struggle, and a unique piece of history. The Germans captured this channel island and the story of their occupation is one of heartache and hope.
7.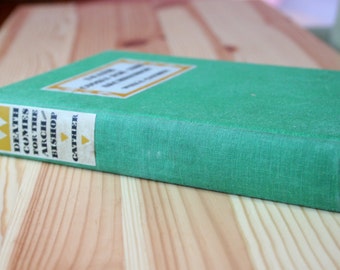 Death Comes to the Archbishop
by Willa Cather
Father Latour, a French Jesuit priest, takes an outpost of the Catholic Church near Sante Fe, New Mexico. The church has been neglected for three hundred years and he and his assistant, Father Vailant, work to rebuild. They establish outposts and develop relationships with the Spanish, the indigenous people groups, and with many others. Father Latour's life work plays out before us in this beautiful book.
I deeply appreciated the simple service of this bishop and the words with which Willa Cather captures him. She also captures the scenery of New Mexico, in one part comparing the cloudless sky to a desert, without variation as far as the eye can see. I never thought of a cloudless sky in such a way, and birds, clouds, haze, as such gifts to our eyes.
Raleigh's baptism...and look at the sky!
In the last years of Father Latour's life he catches a cold and becomes concerned for his life. His young protege who doesn't want him to die tells him that no one dies of a cold. Father Latour tells him that he will not die of a cold, he will die of having lived.
And so it goes. There are more, but I must stop. For books do become friends, some dearer than others, some uniting with my soul in a depth that cannot be explained or fully understood.
Others bring joy and lightness to an otherwise stressful or sorrowful time of life, gifts of escape if but for a chapter.
One thing seems clear; memories take time to rise to the surface. The books I am reading now will elicit memories as I move further away in time from them. Choose wisely what we read, for stories and words do have a powerful effect on what we think, where we go, and who we become.