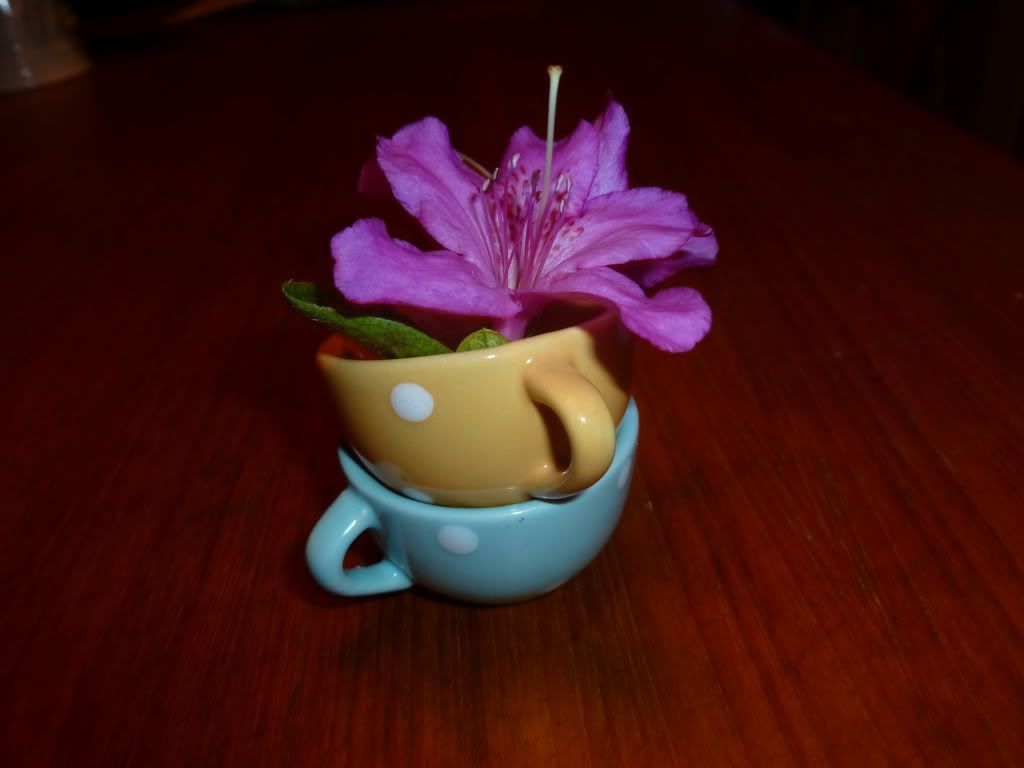 As a girl I watched my mom haul buckets of water through the pasture all summer after they planted those lilacs. I fell in love with them then. Her hard work showed me the importance of beauty, fragrance, life.
Just recently she tells me about her gardening day with her mother. They worked out in the driveway island planting dahlias and my grandma shares a memory of her mother planting dahlias.
There's May Day, still rich in my mind, my little body trying to hide after placing flowers on my grandparent's steps, knocking, and running to shelter. My mom taught me that, too.
Now she has a rock garden down at the orchard and a beautiful entry garden in the driveway of her home. Her life works life, fragrance, and beauty.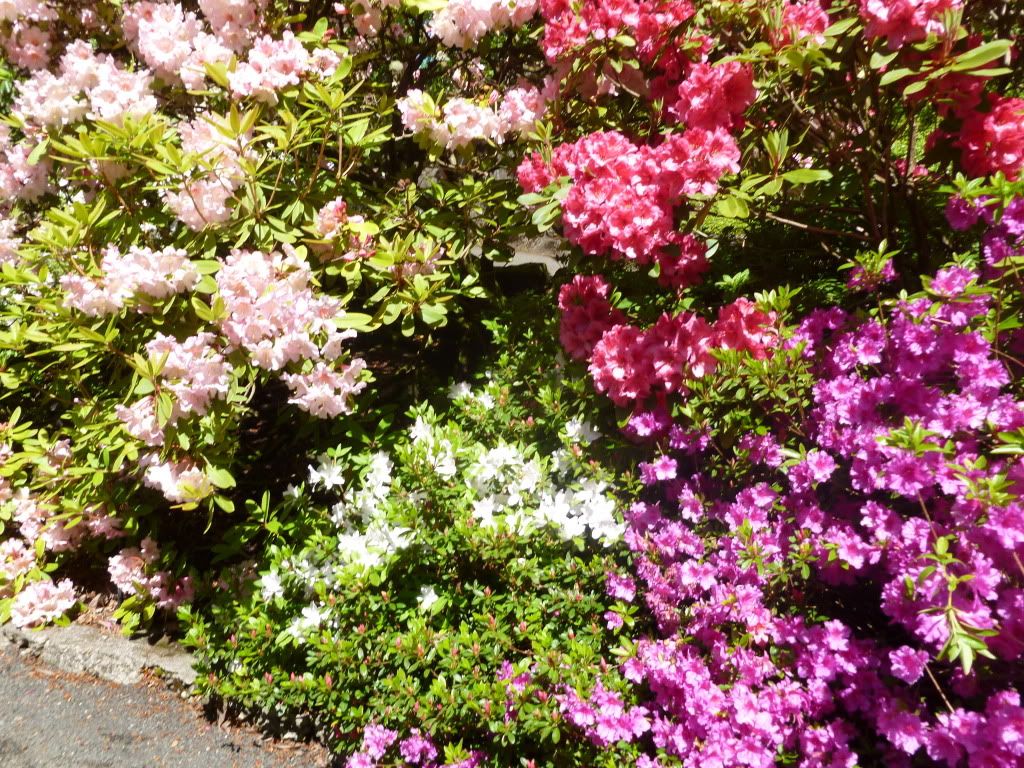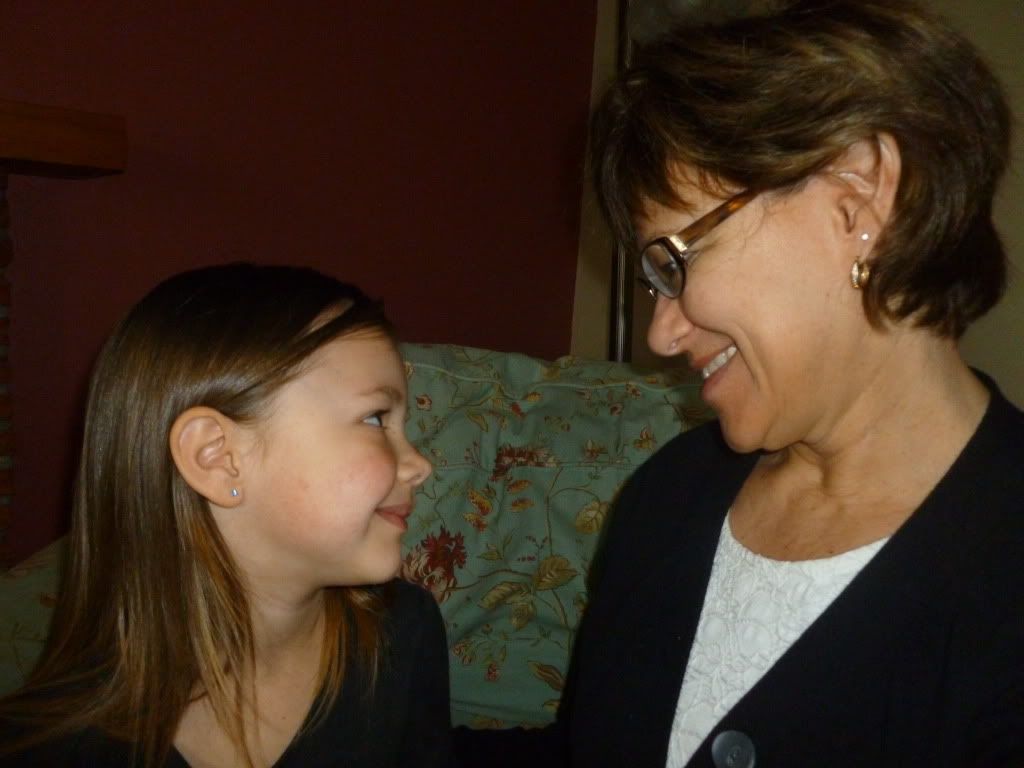 They got their ears pierced together!
I plant sweet peas. My neighbor comes over and tells me of his mother and how she always planted sweet peas. We give him bouquets all summer, reminders of his mother's life.
My mother-in-law, she teaches us much about flowers, gardening, planning. She grows her own sweet peas, rhodies, lilacs, fuchsias, geraniums, tulips, daffodils and so much more. Her life gives fragrance and beauty. She tells of her grandmother's influence in her love for gardening.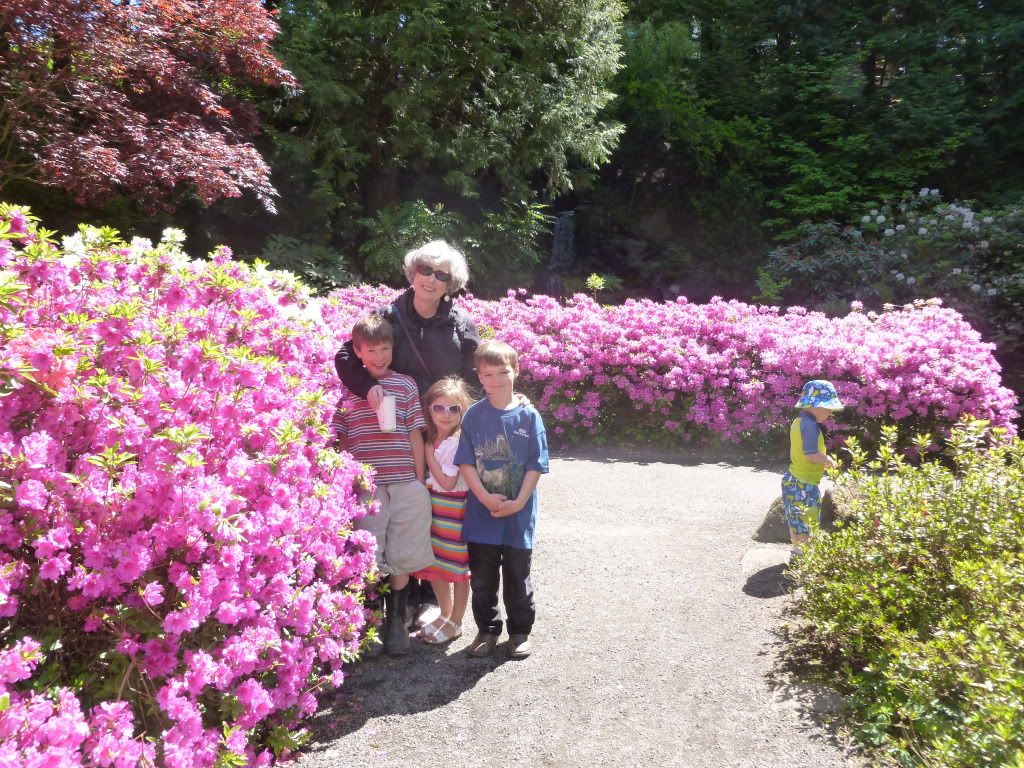 Now she takes her grandchildren to buy packets of seeds and starts and pours over seed catalogs with them.
I take my own children to the lilac gardens. They won't let me miss a year. Each has his or her own lilac bush to tend and watch grow.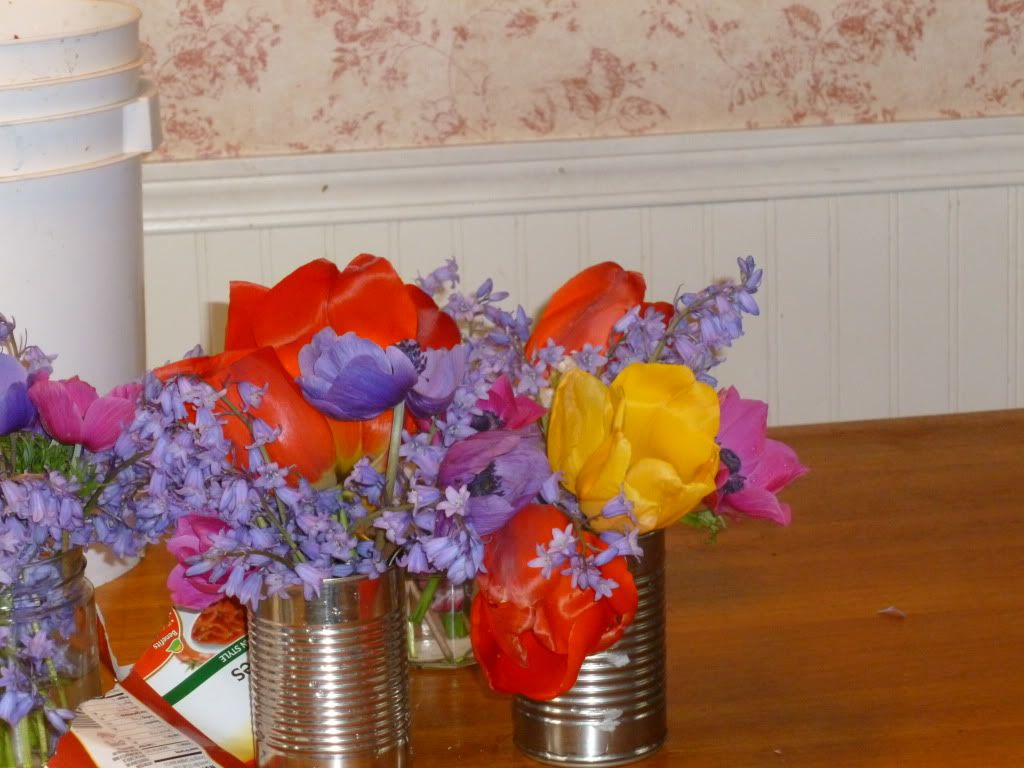 They make their own May Day vases for the neighbors, running and hiding. They dream of plants and gardens and birds and bugs.
Because beautiful mothers bred a love of beauty, life, and fragrance.
Thank you, Mom and Connie...you are indeed gardeners of the soil and of the soul.